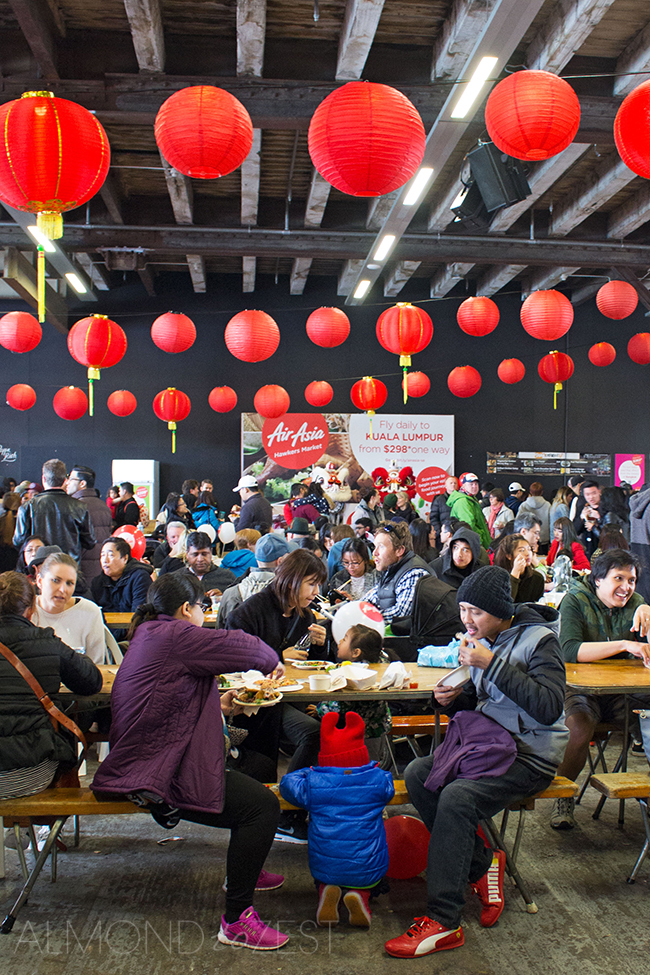 At the moment Auckland Restaurant Month is happening….and the city is buzzing. Over 100 of Auckland restaurants, big and small, get involved with this event by offering a set menu that showcases their best work and skill at a fraction of the usual cost. Basically a foodies dream come true.
And all though this time of the year is known for its horrific weather, people travel far and wide to get their taste buds tantalized by the spectacular food that this little town has to offer.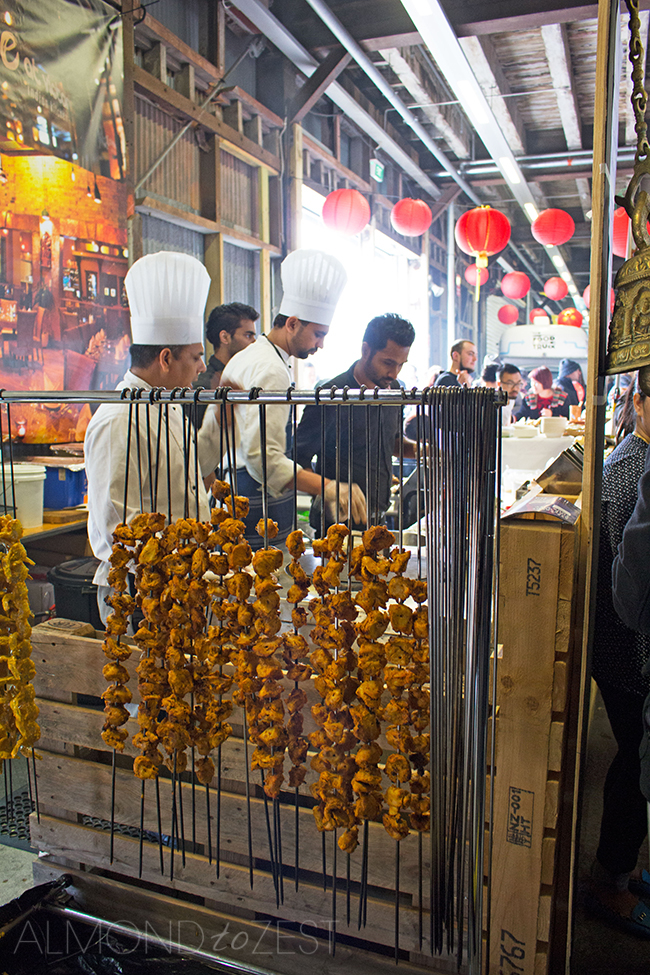 Restaurants are packed to the brim with happy diners and bustling with atmosphere. Which is a great thing to witness if you work in the hospo scene. This later fills the streets with people bursting at the seams from over indulgence, ready to head home to sleep off their food comas and do it all again tomorrow.
But along side the day-to-day restaurant offering, the city also puts on some really cool foodie events, one of them being the Street Eats Festival. I had never been before so this year I packed up my camera bag, grabbed the family and headed down to Shed 10, which is on the waterfront in town.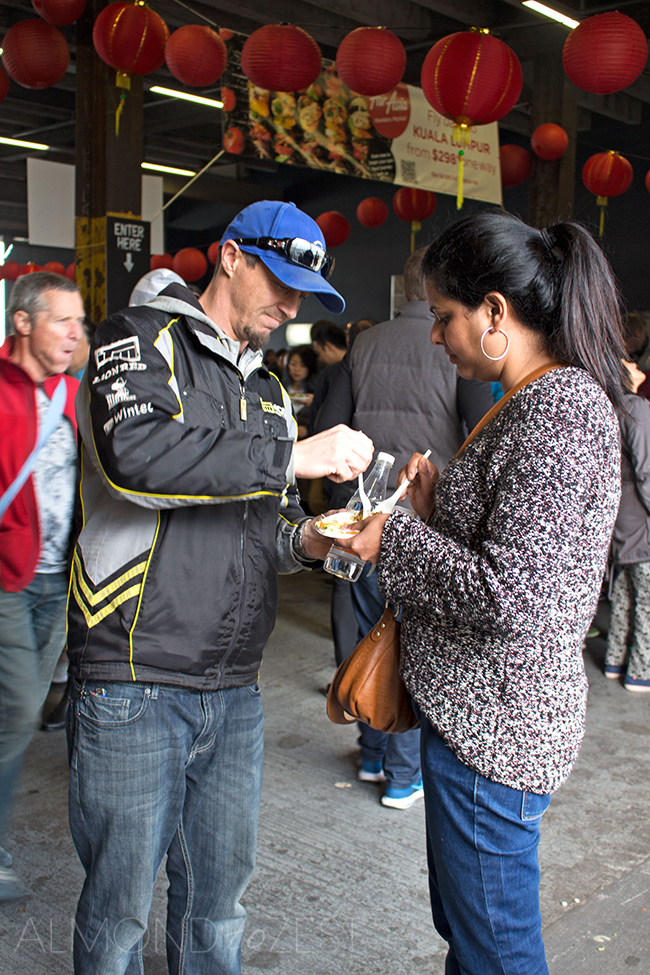 When we got there the place was packed, not only with people but also with food stalls and trucks. And not only did the event have one level but two!!!
Feeling a liitle overwhelmed we all decided the best place to start was to weave our way around the crowds on the first level to see what was on offer. Before we made any hungry first dash decisions. But my brain went into a foodie jumble; I think it could literally not get over the amount of options to choice from. Indian, Mexican, Japanese, Chinese, Italian, Spainish…the list goes on and on. And we had only just circled the first level.
But I finally got my head around it and decided to start with a couple of Vietnamese items. A flavorful pork belly skewer and a crispy Saigon roll. Both were really tasty and had kick started my taste buds for the next dish.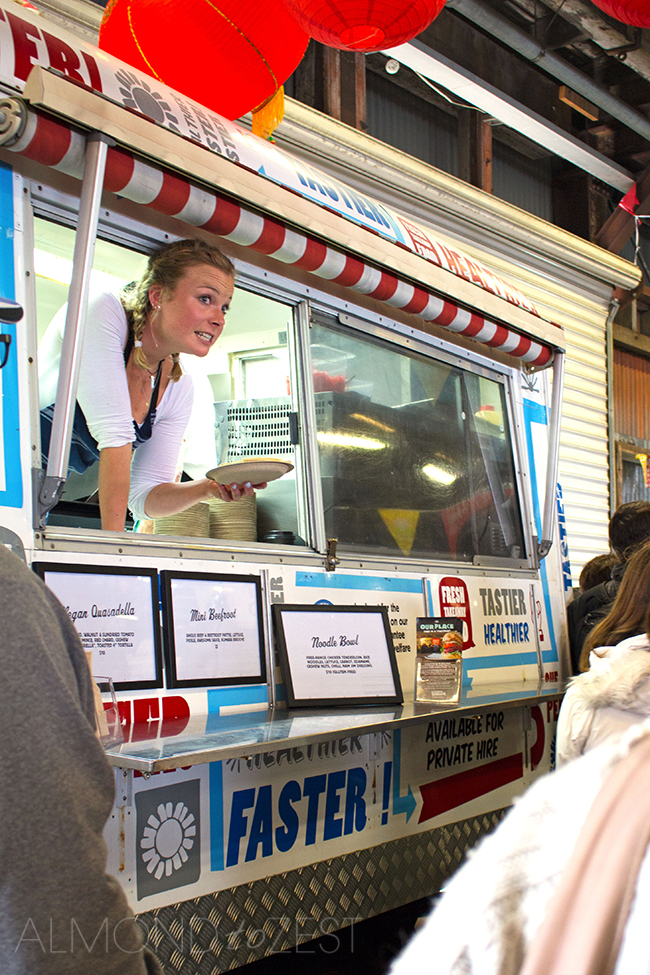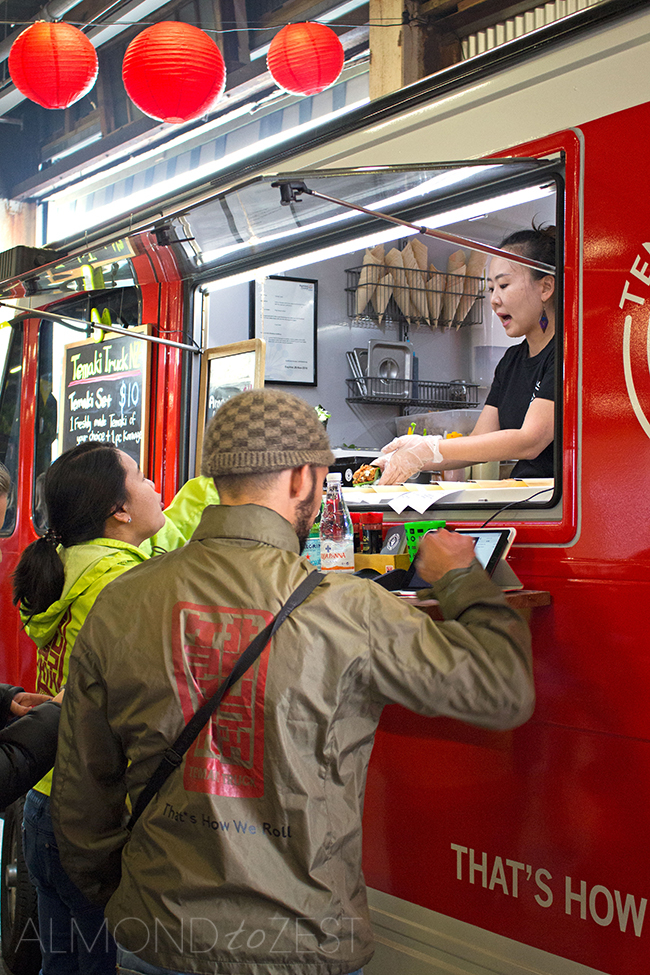 We decided to venture upstairs to check out the next level. Plus we were on the search to find our workmate Daniel who was helping out at one of the stalls. Upstairs wasn't quite as packed as down stairs but it was filled with smoke. Like unpleasantly filled with thick, grey, chokey, bbqy smoke.
As we walked around we spotted our mate Daniel at one of the back stalls. Cooking on the grill that was bellowing out all that horrible consuming smoke. We just looked at each other and laughed.
And although his stall was smoking everyone out, the chorizo sausage that we ate from there was absolutely fantastic. Definitely the pick of the day.
The chorizo sausage was cooked to perfection, tender and juicy, bursting with every bite. And the perfectly balanced spiciness and smokiness of the chorizo worked marvelously with the slaw that it was paired with. Wrapped up in a crusty fresh roll, it was gobbled up before a photo could even be taken.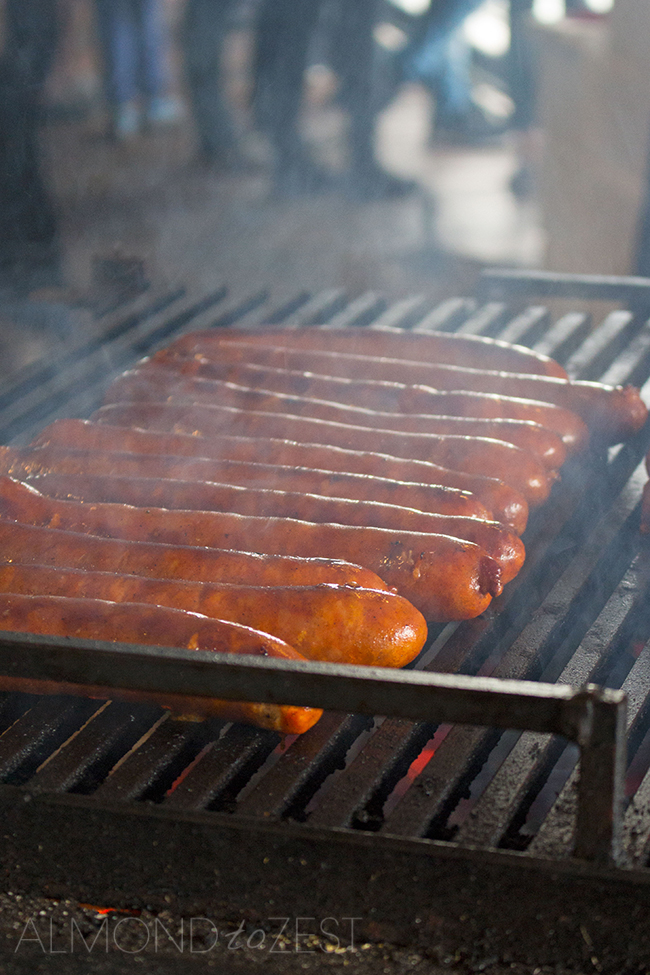 Next on the list to try was a chicken waffle burger, which we had been eyeballing since the first roam. But they had sold out in the first couple of hours. That was pretty much a 'damn it' moment, cause those bad boys looked sooo gooood.
So we went to our next choice, which was kinda like a Korean sushi roll, filled with spicy minced pork and kimchi. It was extremely messy to eat, talk about getting rice all over your face. But was totally worth it cause it was delish. Totally loved the combo of flavors that were going on in every mouthful.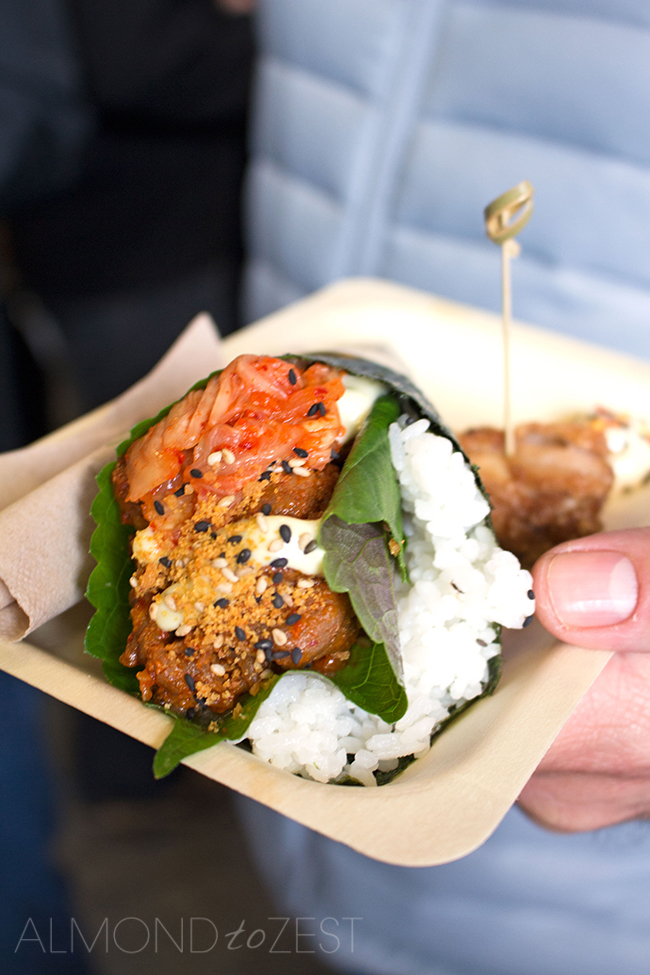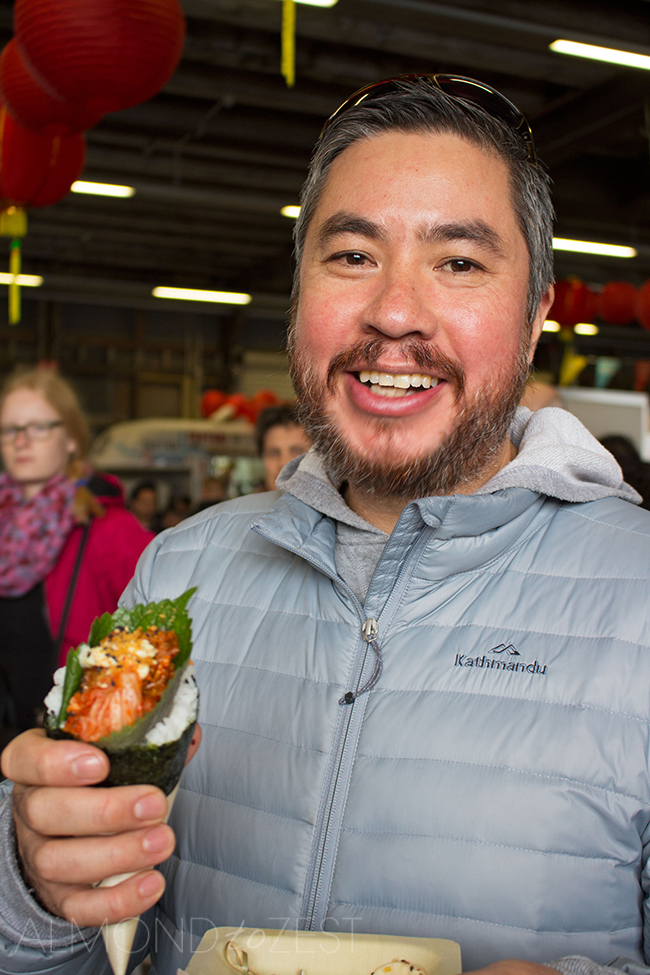 Starting to feel pretty stuffed we opted for the final dish to be dessert, a salted chocolate and caramel cheesecake brownie. I know right!!!
Pure and absolute indulgence. And I am sooo very sorry, but once again this dish did not stay around long enough for any kinda photo opportunity. But I'm pretty sure you guys can envision how good it looked.
So all in all the Street Eats Festival was a foodie success in my eyes. I left bursting at the seams and in a food coma, ready for my afternoon nap. And I cant wait to stuff my face again next year.
See ya's.