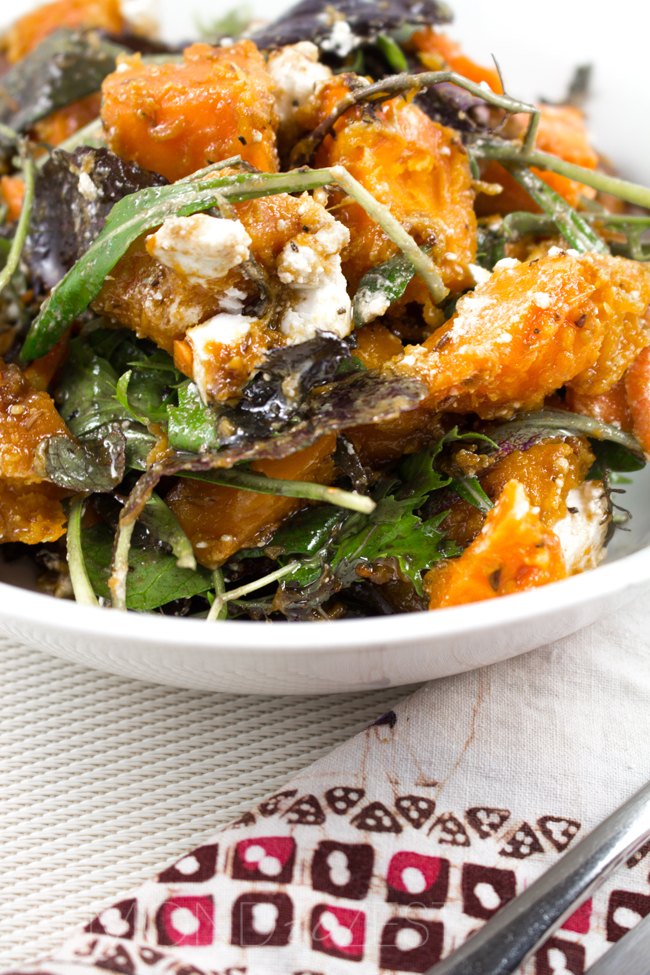 7 oz (200g) feta cheese cubed
1 large carrot thinly sliced
6 handfuls lettuce leaves
salt and pepper
4 tablespoons balsamic vinaigrette
Prepare the ROAST PUMPKIN CHUNKS.
Place the lettuce in a large mixing bowl; add the pumpkin, feta and carrot.
Add the balsamic dressing, season and toss the salad.