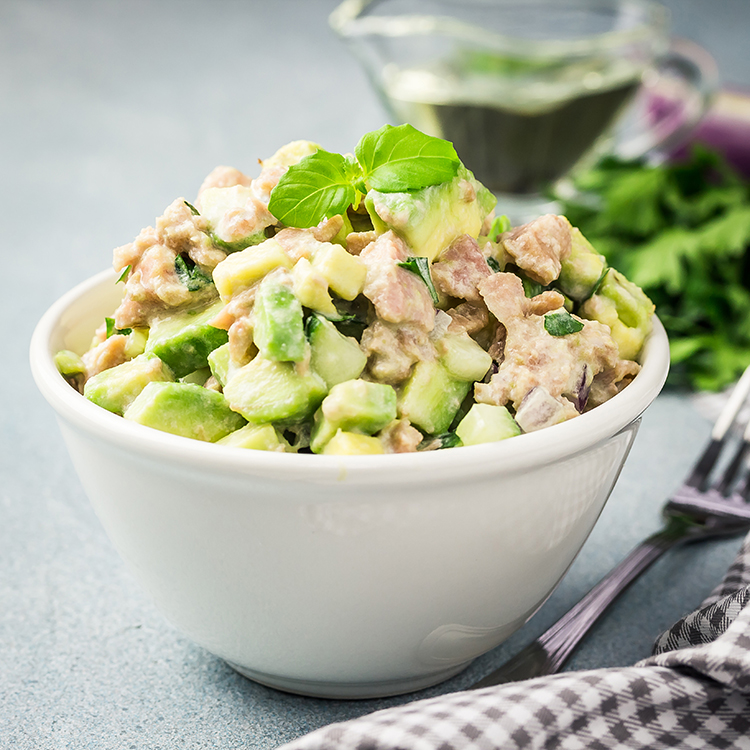 For our very first meal (lunch) on day 1, we are starting with tuna salad using canned tuna.
But if you're not in a hurry, you can use fresh tuna which will bring out the best taste.
There's a lot of room for personal preference with this meal, so you may want to add some lemon juice to the avocado and perhaps sprinkle some black pepper and salt as you desire.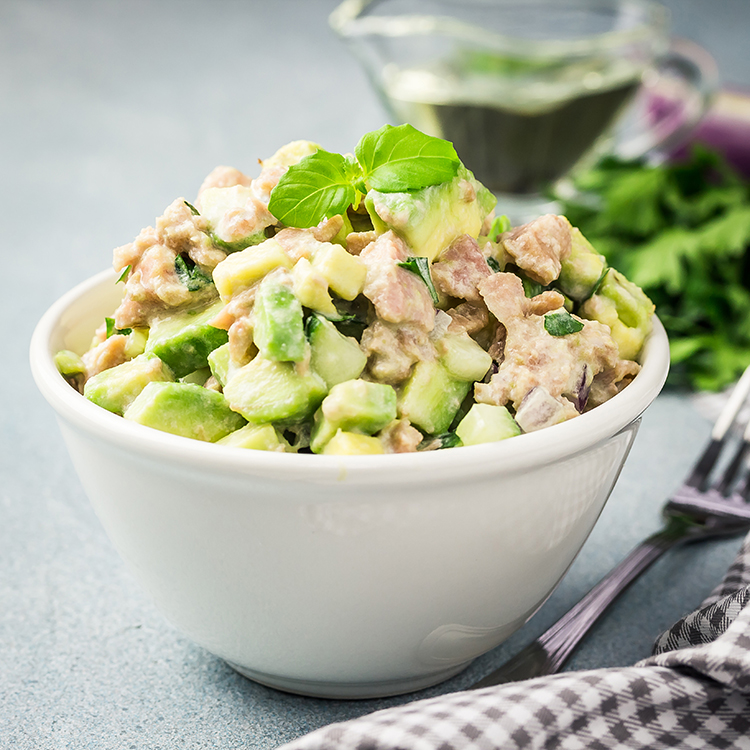 Tuna Salad with Avocado and Egg
Ingredients  
4

oz

Avocado

4

oz

Light Chunk Tuna

2

oz

Tomato

2

tbsp

Mayonnaise

1

oz

Pepper

1

Egg

boiled

Cilantro

chopped
Instructions 
Completely drain the tuna. Transfer the tuna into a bowl and put the chopped cilantro with one teaspoon of mayonnaise into it. Mix the combination thoroughly.

In another bowl, slice the boiled egg and add one teaspoon of mayonnaise to it. Stir well.

Using a cutting board, chop the tomato, pepper, and avocado into small square pieces.

First, use the avocado as the base layer, then add the pepper on top of it, and then the tomato, followed by the egg mix. And lastly, place the tuna mix on top of the layers.