So, I have to tell you about my experience with the ketogenic diet or "The Keto Diet".
Who would have thought eating butter, cheese, and steak could actually help you lose weight?
Yep, you read that right.
Not only that, expect to crush your cravings, have your energy levels soar, all while melting inches of fat.
These are the results that the ketogenic or keto diet promises and as someone who watches their weight, what would make you happier?
Your liver can produce ketones if you eat 20% of your calories from protein, 10% of your calories from carbs, and 70% of your calories from healthy fats.
Ketones have the ability to break down fat to make energy, and they're produced either through fasting or going on a keto diet.
You may have heard horror stories from others like becoming hungry and giving up after a few days, but if you love your body, you should make your own decisions, and that's what I did.
Let me sail you through the world of Keto, here are 8 crucial things I experienced in my first 10 days on the Keto Diet:
1. A Flatter Tummy
You know that having a flat tummy is a privilege most people don't have.
You wish to have it for the rest of your life.
Don't you?
While on keto, the state becomes permanent for a long time.
According to Jim White, when someone has issues due to excess fiber, reducing it can help stop bloating.
A keto diet also will help your stomach from bloating according to my experience.
Jim White also mentioned that when you decrease carbs, you also lose water weight and achieve a flatter stomach.
2. Cravings Become Nonexistent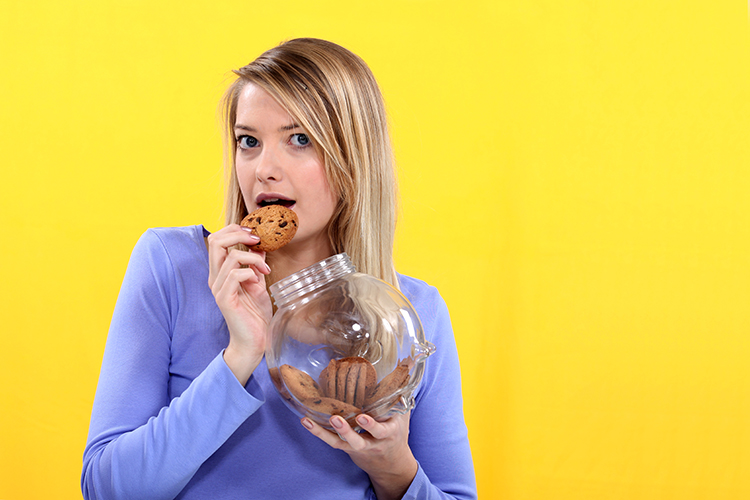 Cravings can shatter your dreams to lose weight with a single bite.
After trying the keto diet, the appetite I had decreased, and I lost interest in unhealthy food.
I was the kind of person who would snack at the office and pour bowls of cereals.
Cravings are a thing of the past now, and I can finally eat fewer carbs.
That's what a ketogenic diet does to you.
Isn't that you would want?
3. That Bulletproof Coffee You thought was Magical, Actually, It's Not
People including celebrities say that bulletproof coffee is capable of supercharging brain power and enabling you to have mental clarity.
So, I've laced my morning mug with the coffee alongside grass-fed butter and MCT oil, but hell no!
My fate seems to be different, and it seems I might have been duped!
But it's not all bad.
The coffee helps to moisturize my lips.
4. It Boosts Energy
After reading many blogs, I learned different experiences from different dieters like me, and most of them reported that they experienced exhaustion and fatigue in the first days on the keto diet.
Me too I had a similar situation, and my energy level soared.
There was a point I got too restless that I almost lost my motivation.
However, after a few more days, my energy levels began to level, and my body became more active and productive, and my mind became clearer.
You would love to experience that energy as well.
5. Keto Can Be Healthy For Your Heart
Keto diet is inclusive of animal products, and that got me a little worried.
I'm concerned about my heart health, so I consulted a cardiologist to confirm if indeed those food products were good for my health and his answer was what I expected!
The cardiologist assured me that as long as I was eating good fats, then there would be no problem.
He, however, mentioned that bat fats promoted atherosclerosis and advised me to avoid hydrogenated fats.
For keto, polyunsaturated fats and monounsaturated fats are recommended, and you get most of that in an avocado.
6. Meal Prep is Important
Prepping your meals before is one of the ways you can maintain ketosis.
Thinking about the food you will prepare especially when you have hunger pangs will tempt you to grab a quick meal that's on sight and you will have failed the ketosis purpose.
If you intend to stick with the diet to death and enjoy its endless benefits including losing some pounds, devote yourself some time to prep your meals.
7. I Came to Discover New Foods
While finding some time to prep my meals, I discovered a range of foods I hadn't tried before.
As a matter of fact, you can't live eating avocados in one sitting and adding some cheese and butter to the mix for ten days.
Creativity will be needed, that's for sure!
To start it off, you can try with foods you have never been interested in.
For me, I went for foods like Keto Carne which has zero sugars, tofu noodles, and Cacao Vita which has high-fat and they became my staple food.
Cacao and some almonds made my breakfast.
At other times I would use two tablespoons of cream cheese that would make me forget about the real cheese for some days.
8. Maintaining Ketosis is Hard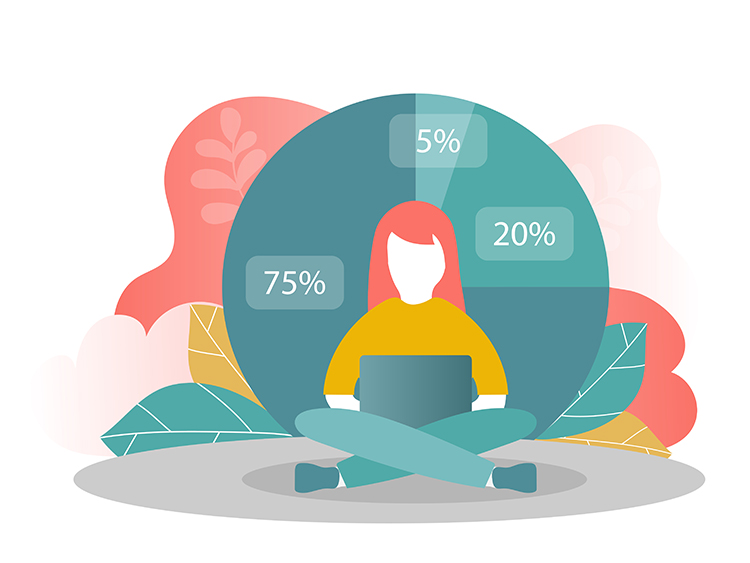 As much as you want to embrace the keto diet, you should be aware that it will be a bumpy journey.
I checked my levels of ketones using ketone testing strips.
Testing strips use your urine to measure the levels of ketone bodies.
No matter how healthy sweet potatoes are, a half piece would see me out of ketosis, and so I had to avoid them.
After seven days my deprivation for carbs had paid off because the strips showed a deep level of ketosis.
If you are planning to go keto, purchase some test strips to help you follow up on your progress, get an idea of how particular foods negatively or positively affect your ketosis levels and determine your carb limit.
Wrapping It Up
The first week of the keto diet was smooth, and I did my best to avoid all foods that weren't great for keto.
However, I did have cravings and insatiable hunger but they gradually subsided, and I realized that the keto diet would be sustainable.
According to dieticians, every time you drop a type of food you love from your diet, you will go through a period of craving.
As much as keto is getting into ketosis, you won't do much harm to your body by adding a few carbs here and there.
After all, there is no point in going for a diet that you will betray eventually and gain back the weight you lost.
The best approach is to cut carb intake, especially processed foods.
Avoid refined carbs as they can cause bloating and abdominal pains.
At the end of the 10 days, I hopped on the scales and weighed myself and was very happy to see I'd lost around 10 pounds.
My hard efforts didn't go to waste!
So, if you're interested you can also embark on a ketogenic journey and see how it works for you, and you can check out my 7-Day Keto Meal Plan here.
Ready to start your Keto Diet?
If you're still unsure about how to eat, what to eat or what to avoid, don't worry you're not alone! There is a little-known diet system called The 28-Day Keto Challenge which will teach you everything you need to know and guide you through your first month. Getting that in check will increase your metabolism and allow you to shed weight and shed it fast.
Women who have followed The 28-Day Keto Challenge reported losing up to 21 pounds and 2-4 inches from their waist in just a matter of 4 weeks—the methods in The 28-Day Keto Challenge are all backed by science.
Check out this video on The 28-Day Keto Challenge now to learn more about how to follow the diet—and lose weight and improve your life in 28 days.