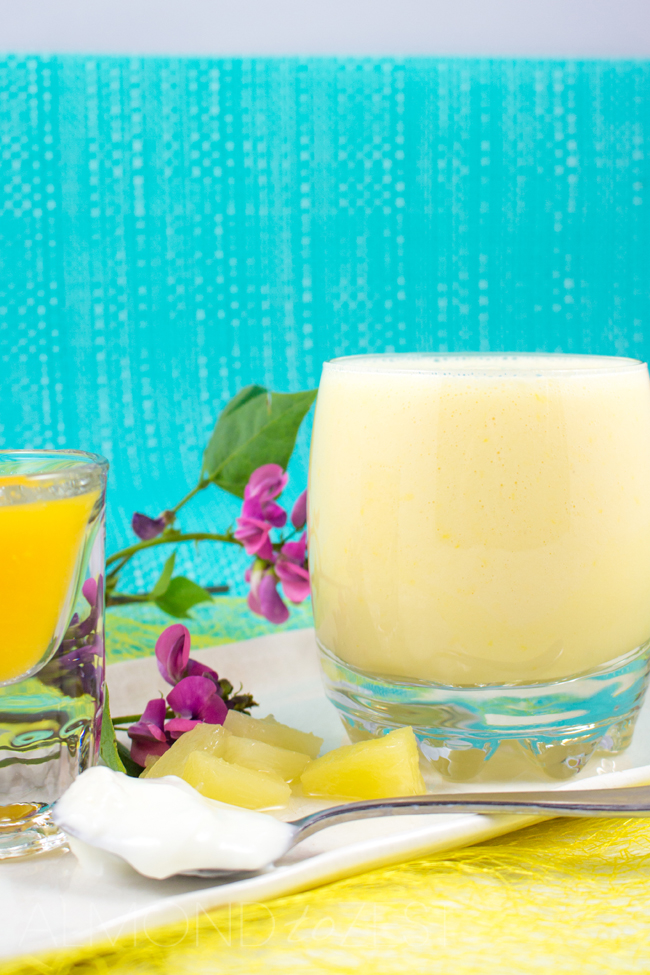 I love this smoothie, it is packed to the rim with summertime flavors. It is a great choice if you are feeling the need for something tasty, light and refreshing. To change it up I have used pulpy orange juice as the main liquid ingredient here. Blitz that up with banana, pineapple pieces and plain yogurt and you have got yourself one of my creamy tropical concoctions.
Enjoy.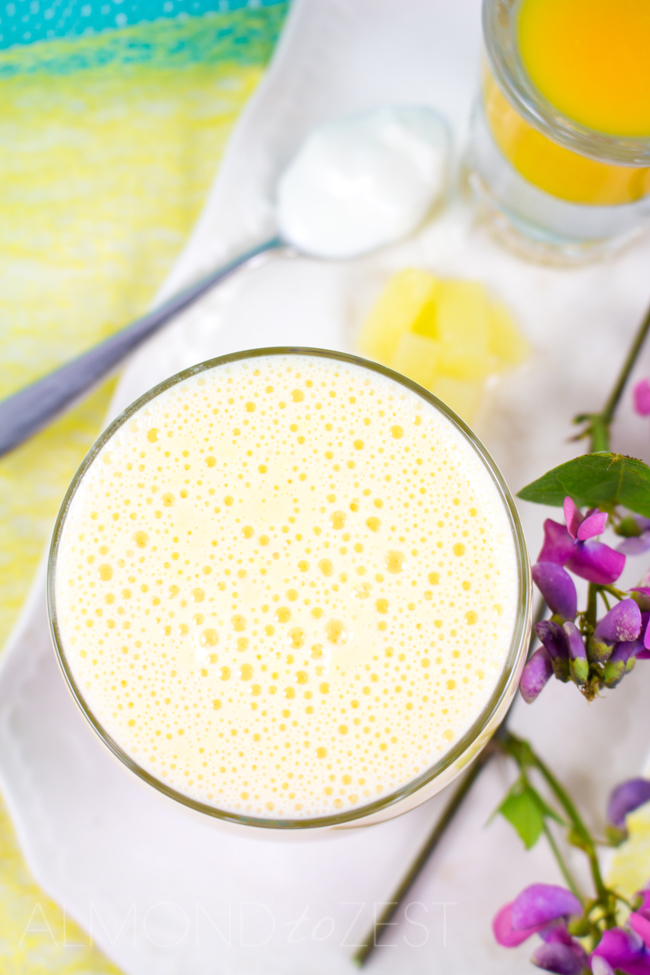 Tropicana Smoothie
Ingredients
1 banana
1 cup pineapple pieces
1 ½ cup plain yogurt
1 ½ cup pulpy orange juice
Instructions
Place all ingredients in blender and mix till smooth.