When you think about losing pounds is your first thought more exercise? Wrong!
The vast majority of weight loss is going to come from eating healthy.
I'll admit, it's hard to lose weight in today's world of 'Healthy Eating', with so many different types of diets and fads thrown in our faces.
The paleo diet, keto diet, Atkins diet, Weight Watchers… it's difficult to follow along and decide what's best.
Overwhelming, I know.
So, let's make it simple and talk about some staple foods that you should always include in your diet each day.
These foods are great for weight loss are, and are the right foods to help you shift the extra pounds.
Combined with an exercise regime of at least 20 minutes of cardio, three times a week, it won't take long to get that slim body of your dreams.
Let's get started!
1. Watermelon
Totally delicious, watermelon contains 92% water so it's perfect as a snack, for breakfast or as a sweet and flavorsome dessert.
Did you know that watermelon contains just 30 calories per 3.5oz / 100g?
It's a completely guilt-free food and it's so good for you too, with lots of nutrients such as Vitamin B6, zinc, copper, manganese and betaine to name a few.
2. Cucumber
Not just a great vegetable to snack on, cucumber is delicious in a salad and contains powerful antioxidants that help to encourage a faster metabolism.
A low-calorie option, it contains just 15 calories per 3.5oz / 100g and 4g of carbs.
Chop it up for a salad, make a cold cucumber soup or cut sticks and munch on them when you get hungry during the day.
3. Grapefruit
This is an excellent fruit to help digest food and it also contains detoxifying properties.
Rich in fiber, half a grapefruit will keep you feeling fuller for longer.
Have one for breakfast or eat it for dessert or as a low-calorie starter with your meal.
A grapefruit contains 42 calories per 3.5oz / 100g and 11g of carbs.
4. Berries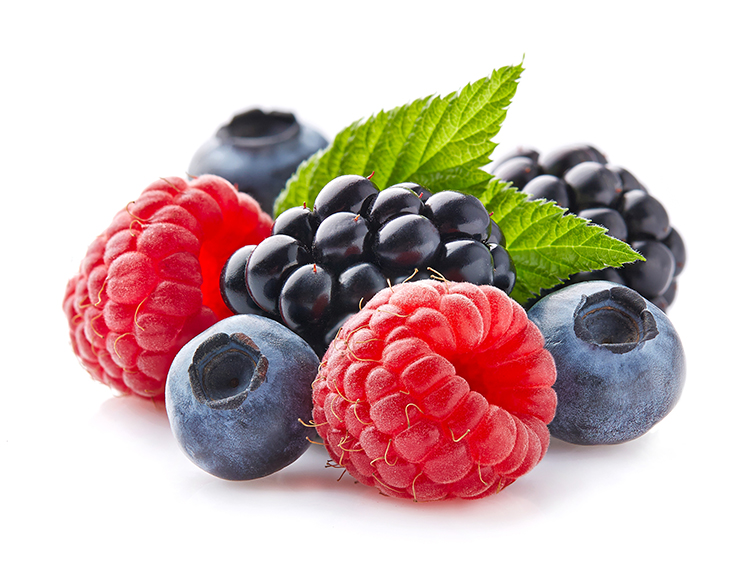 Summer berries are abundant and there are so many to enjoy!
Blackberries, raspberries and blueberries make a tasty breakfast bowl and they're fantastic to graze on during the day.
Refreshing and naturally sweet, they're full of vitamin c and only contains 57 calories and 5 or 6g of carbs.
5. Pineapple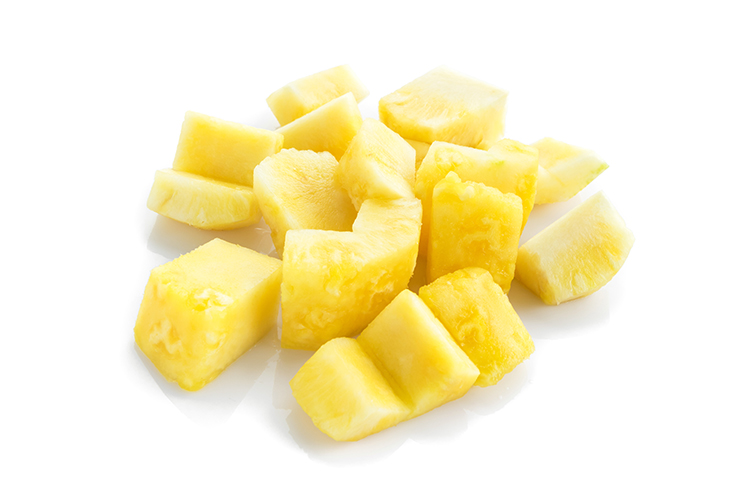 A juicy pineapple chopped into cubes will help you to feel fuller for longer and it's very sweet so should help curb those cravings for chocolate or sweet treats.
Freeze the juice into a fruity ice lolly to enjoy on a hot day or eat it fresh for dessert.
Pineapple also acts as an anti-inflammatory so it can combat belly bloating.
Pineapple contains 82 calories and 22g of carbs per 3.5oz / 100g.
6. Ceviche
If you've never tried ceviche before, you're in for a treat!
Low calorie and low carb, this filling food is a lean protein that originally comes from Mexico.
It's made from different pieces of marinated fish (including seafood) and depending on the recipe you use, it can be spicy if you like it that way!
Ideal for a light lunch or to serve as a starter at dinner time, ceviche contains approximately 69 calories per 3.5oz / 100g (depending on the fish you use) and 4g of carbs.
7. Mango
Sometimes referred to as the food of the Gods, mango is sweet, satisfying and delicious!
High in fiber and antioxidants, mango help to process foods through the digestive system well, so they're good for you if you're prone to constipation.
Mango contains 60 calories per 3.5oz / 100g and 15g of carbs.
Eat it chopped up or sliced for breakfast, as a dessert or snack on mango during the day when you need a sweet pick me up!
8. Figs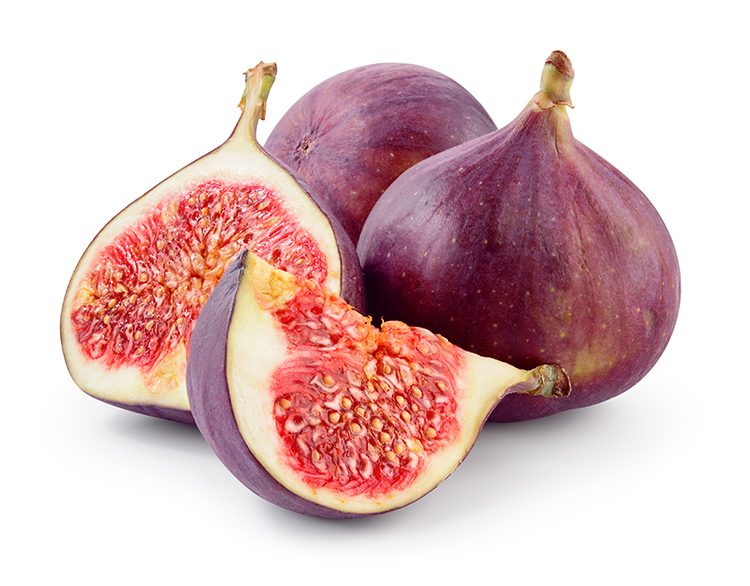 Delicious and nutritious figs are low in calorie and they're potassium-rich.
They're ideal to add to a savory salad or nosh on them when you feel hungry; they won't make you feel guilty as they contain just 74 calories and 5g of carbs.
Figs can also be eaten with ham, the contrasting tastes and textures work well together.
9. Wild Salmon
Salmon is a fantastic diet-friendly food and there are so many ways to cook it.
Bake it in the oven with a squeeze of lemon and some dill, grill it on the BBQ, stir-fry it with vegetables – it's filling and nutritious.
Salmon contains Omega-3 oil which some studies state can help to curb obesity as it breaks down pre-fat cells so they leave the body through the lymphatic system.
Per 3.5oz / 100g, salmon contains 169 calories and 0.5g of carbs.
10. Peaches
A fresh, juicy and sweet peach is all you need to get rid of hunger pangs. Absolutely delicious, peaches are a rich source of vitamins A, C as well as iron and potassium.
Full of fiber too, peaches will help to keep you regular, aid weight-loss and keep your skin nice and clear.
They make a fantastic breakfast choice or a tasty dessert.
A peach contains 38 calories and 10g of carbs per 3.5oz / 100g.
11. Peppers
Crunchy peppers are excellent in a salad, sliced as a snack or grilled on the BBQ and are ideal summery vegetables.
Colorful and bright, they're antioxidants and boost cell renewal.
Peppers contain capsaicin which is a natural metabolism booster so if you're looking to lose some extra pounds, try a few peppers a day.
3.5oz / 100g of peppers contain just 9g of carbs and 40 calories.
12. Soft-Shell Crab
Lean and light, crab is an excellent source of protein.
If you're on a diet and you want to enjoy seafood, crab is ideal but avoid anything fried or breaded to keep it weight-loss friendly.
3.5oz / 100g of soft-shell crab contains 216 calories and almost zero carbs.