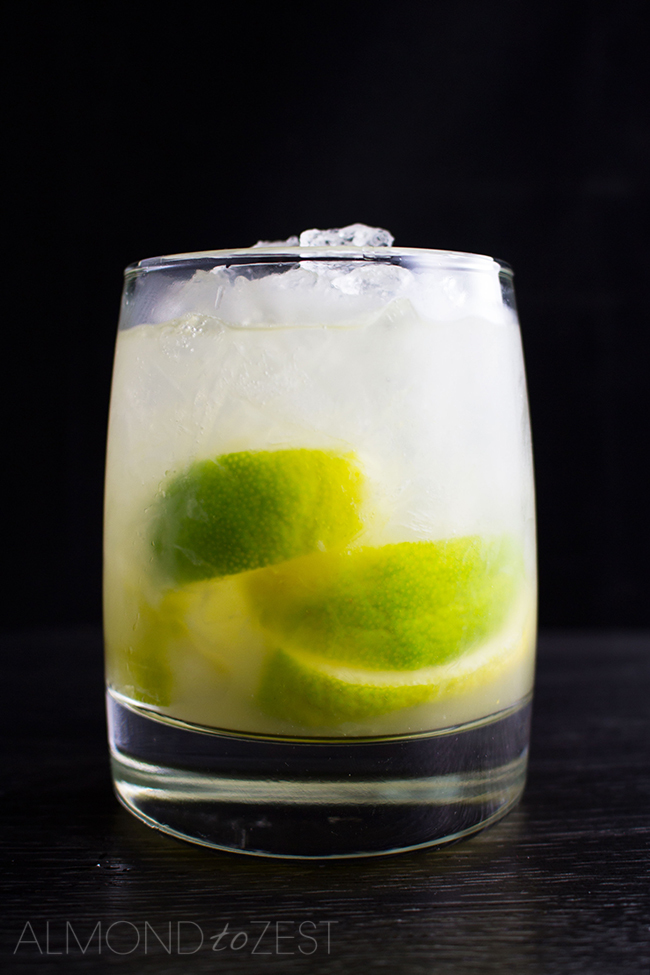 This simple, tart yet refreshing, three ingredient cocktails has got to be one of my all time favourite classics, the Caprioska..
Why hello there, I'm so glad that you have returned to check out my fourth post in my new series on how to build your own home bar. We started this series off with the elegant and sexy CLASSIC COSMOPOLITAN COCKTAIL, and today we are returning back to another famous classic, one of my all time favorites, the Caprioska (or as you may see it spelt sometimes the Caipirovska).
Once again you are going to be utilising that bottle of Vodka that you purchased after the first post and you are going to be needing some limes and sugar. You will also be using some of your bar-tending tools that you have acquired over the last couple of weeks. The tools that you will need is your MUDDLER, JIGGER, BARSPOON and ICE CRUSHER. And if you don't own a thick bottomed rocks glass you may want to use the glass part of your BOSTON SHAKER to do the muddling in.
So why do I love this cocktail so much? Well for starters, as I have mentioned before in my first post I love to drink Vodka. I can drink a good quality vodka with just a squeeze of lime and a dash of soda or sparkling water. And this cocktail comes pretty close to that. This is definitely the kinda cocktail that could use a better quality top shelf Vodka, but if you didn't buy one of these , don't fret, that middle range vodka will be fine.
Secondly, I love the balance between the tart tang of the lime and sweetness from the sugar. And the beauty of this classic Caprioska is that you can change the balance between tart and sweet so that it matches your version of perfection.
Plus it can be used as a base cocktail that you can add and mix lots of different flavors into. I will be showing you guys my twisted versions at some point, but today we are going to stick with the classic version
Alright, let's start making this tangy classic Caprioska then. The great thing about this cocktail is that it gets made right in the glass that it is drunk from. But in saying that if you don't have a heavy bottomed rocks glass or feel like the glass you are using is not going to withhold some muddling action, then it is better to do the muddling part of the cocktail making in the glass part of your Boston shaker.
Cut your lime into 8 wedges and place into your glass with the sugar. Now grab your muddler and muddle for at least one minute. This will release the oils from the skin of the limes, giving a greater depth in flavor and it will also give enough time for the sugar to dissolve into the lime juice. Using your jigger, pour the vodka on top and gently stir with your barspoon. If you are using the Boston shaker this is the time to transport the cocktail into the drinking glass. I also advise to take a little taste of the cocktail at this point to see if you need to adjust the tartness or the sweetness, but keep in mind that once the ice is added the flavor will become slightly weaker.
Next crush your ice with your ice crusher. And if you don't have an ice crusher you can always bash the hell out of some ice in a fluff free cloth with your muddler.
Add ice halfway first and stir with your barspoon. Then fill ice to top and give a good stir by holding the handle of your barspoon between your thumb and fingers and roll whilst lifting in an up and down motion.
And there you have it, a quick and refreshingly tart cocktail that requires only three ingredients and not a lot of mess.
I hope you guys try it out, and if you do, don't be shy!!! Let me know all about it by leaving a comment below. I would love to hear about it.
Oh yeah and if your wondering about that bottle of Cointreau, don't worry we will be making something with it next week.
Till then, cheers friends!!!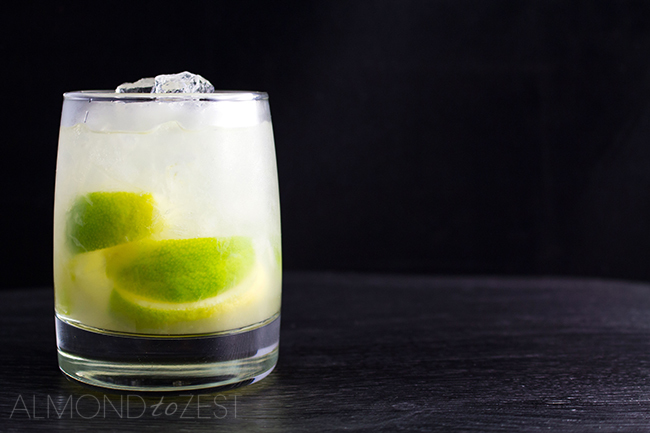 Classic Caprioska
Ingredients
1 lime, cut into 8 wedges
2 tsp sugar
2 ounces (60mls) vodka
Crushed ice
Instructions
Place lime and sugar into thick bottomed rocks glass,(if you don't have one use glass part of Boston shaker) and muddle with muddler for one minute
Add Vodka and stir with barspoon, taste and adjust tartness or sweetness, but keep in mind that once the ice is added the taste will be slightly weaker(transfer to drinking glass if using Boston shaker).
Crush ice with ice crusher and fill glass halfway. Stir, then fill glass with ice and stir again.
Drink 🙂
A Secret 'Carb Trick' That Burns Up To 1 Pound Per Day
If you're like most women trying to lose weight… you diet, you count calories, you tear up the treadmill, and… nothing.
That's how 40-year-old Sarah Donovan, an overweight mother with prediabetes was feeling…
She did "everything right" and never lost an inch.
Until she stumbled on this strange "carb-pairing" trick and burned away an unheard of 22lbs pounds in just 13 days.
And because of this one simple shift in her eating, she shed pounds and inches from her body without starving herself and without a lick of exercise!
With the same "carb-pairing" trick Sarah dropped a total of 37lbs in the FIRST month and she shocked her doctor by completely reversing ALL pre-diabetes symptoms!
If you're a woman over the age of 25 who wants to reclaim her life inside the body she DESERVES, you should check it out for yourself.