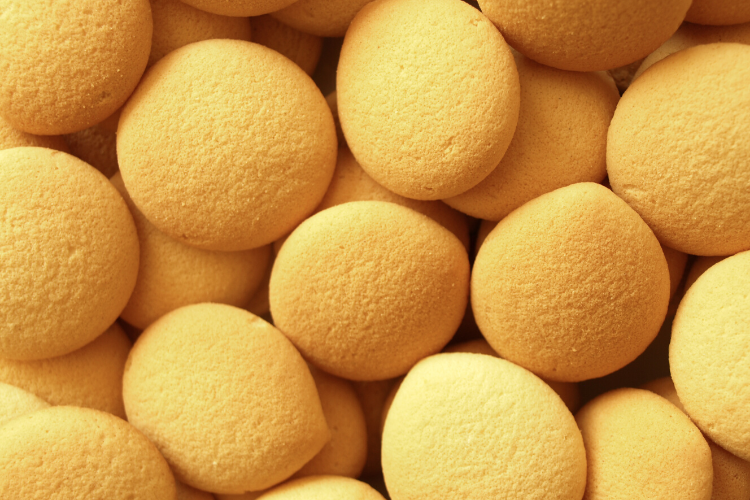 Cream cheese delivers a wonderful texture and flavor to these Cream Cheese Biscuits.
Coconut flour makes sure they'll be low in carbs and gluten-free as well.
Cream cheese is a staple of keto recipes but beware of industrial processors adding sugar to make the taste more palatable.
Check the carb content before purchase.
Pasteurized milk is the main ingredient in cream cheese, which makes it safe to eat without any additional processing.
Coconut flour is gotten through coconut milk-making.
Basically, no part of coconut's pulp is thrown away, so once producers squeeze out coconut milk, coconut pulp is dried and ground into a powder that goes on to become coconut flour.
Since it's all coconut, coconut flour shares plenty of the same health benefits as coconut oil.
A quarter cup full of coconut flour has about 6g of net carbs.
It's quite a bit towards your daily carb limit but that's all these recipe needs.
For example, a whole batch of cookies baked using only a 1/4 cup of coconut flour, each of those cookies will have merely 0.5g of net carbs — that's a pretty good tradeoff for something that gives you that sweet jolt once in a while.
Soft and chewy, these Cream Cheese Cookies tend to get firm after being stored in the fridge for a day.
Low-Carb Cream Cheese Biscuits
Ingredients  
1/2

cup

Butter

softened

3

tbsp

Cream Cheese

softened

1/2

cup

Stevia

granulated

1

tsp

Vanilla Extract

1

large

Egg

1/2

cup

Coconut Flour

1/2

tsp

Baking Powder

1-2

pinches

Salt

Cheddar Cheese

shredded, optional
Instructions 
In a bowl, stir together the butter, stevia sweetener and softened cream cheese.

Stir the vanilla extract and egg. Stir until all ingredients combine well.

Add the coconut flour, salt, and baking powder; continue to stir until combined well.

Place the sticky batter onto a plate lined with the wax or parchment paper.

Mold into a log shape, using the paper to roll out and wrap the paper around the dough.

Refrigerate for at least an hour.

Preheat oven to 350F/180 C.

Line a baking tray with parchment paper.

Remove the dough from the fridge and use a sharp knife to cut any shape of cookie you like.

Place cookies on the baking tray, and sprinkle with cheddar cheese (optional).

Bake for 18 minutes or until golden.

Keep refrigerated into closed container up to 4 to 5 days.